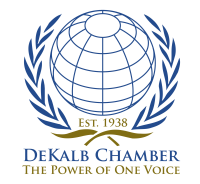 CPR training is required for most healthcare providers. TurnTime4Life c/o Turn Time Inc.
 provides classes for those requiring certification or re-certification. Classes usually last between 2-4 hours depending on the size of the class and the type of certification you are seeking. An American Heart Association ecard is issued onsite after successfully completion of the class.
TurnTime 4Life c/o Turn Time Inc. provides mobile certification services upon request (prior approval for dates necessary).
Stroke is a medical emergency! The Acronym F.A.S.T. is used to help identify signs of a stroke. F-Facial droop
A-Weakness in one arm
S-Slurred speech
T-Time to call 911 immediately!
Turn Time Inc. c/o TurnTime4Life will distribute stroke awareness handouts to make the public aware to act fast when someone is experiencing signs of a stroke.
Free Blood Pressure Checks Onsite! 
Hypertension (High Blood Pressure) is  a life threatening condition. Many people are not aware that they have this condition until they are seen by a physician. 
 If your blood pressure (BP) is >120/80, this range indicates pre-hypertension. Hypertension Awareness and Prevention handouts  will be provided onsite. If your BP is > 140/90, you will be given a referral to visit your primary physician immediately or advised to go to the nearest medical center for further evaluation.